the first and ONLY Foundation entirely Prefabricated in C.A.P. o C.A.V.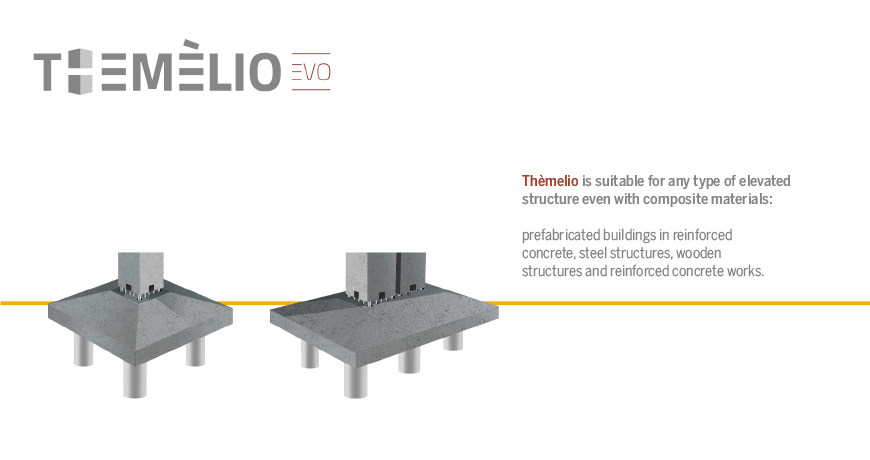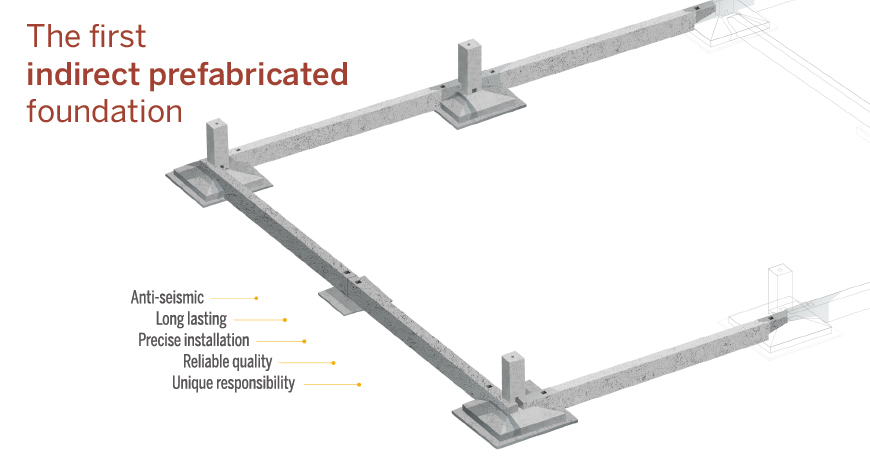 AN INNOVATIVE AND EFFECTIVE TECHNICAL SOLUTION
Themèlio EVO, on the other hand, is used when the ground does not have sufficient lift to withstand the load of the building to be built or, in any case, when the settlements expected with the direct foundation are excessive. In this case, special poles will be made on site at the depth in which the layer of solid ground is reached or poles of such length as to withstand the loads transmitted by the foundations through the lateral friction that is created with the ground.
Themèlio and Themèlio EVO and the Synde connection system are our answer to the construction of prefabricated foundations. Themèlio and Themèlio EVO prefabricated plinths are produced in our factory in Orta Nova (FG), in pyramid-shaped metal molds.
Themèlio plinths are connected by reinforced concrete beams. (reinforced concrete) and P.R.C. (prestressed reinforced concrete) such as to create a frame scheme.
In the case of buildings with prefabricated panels, the connecting beams also act as panel holders.
The prefabricated structure and therefore also the prefabricated foundations offer some advantages compared to those cast on site including the speed of construction and the best quality control, both of the materials used and of the production process of the elements.
Our Synde connection system allows the joint between the Themèlio or Themèlio EVO foundation plinth and the pillar of the building that will be created.
Technique
All elements in P.R.C or V.R.C. (vibrated reinforced concrete) they are produced in the Foggia plant and then transported to the construction site.
The prefabricated plinth in P.R.C. or V.R.C.
The "Thèmelio" prefabricated plinth is produced in our factory using metal molds or formwork equipped with special slow and prestressed reinforcements into which the concrete is poured.
Due to the mechanical characteristics of the ground, the plinths are placed on a leveling lean concrete or, for high load conditions, on an on-site foundation plate (sub-plinth).
Advantages
The elements of the "Themelio EVO" Prefabricated Foundation are entirely produced in our factory with a standardized industrial process that allows us to provide precise and definitive costs, already in the design phase. The use of a prefabricated prestressed reinforced concrete foundation reduces construction site costs by up to 90%, as it requires less excavation and subsequent filling, thus avoiding the use of skilled labor with a consequent reduction in safety costs.
Themelio prefabricated plinth
Connection system between plinth and Synde pillar
Connecting beams
The cross-section plinth
Projects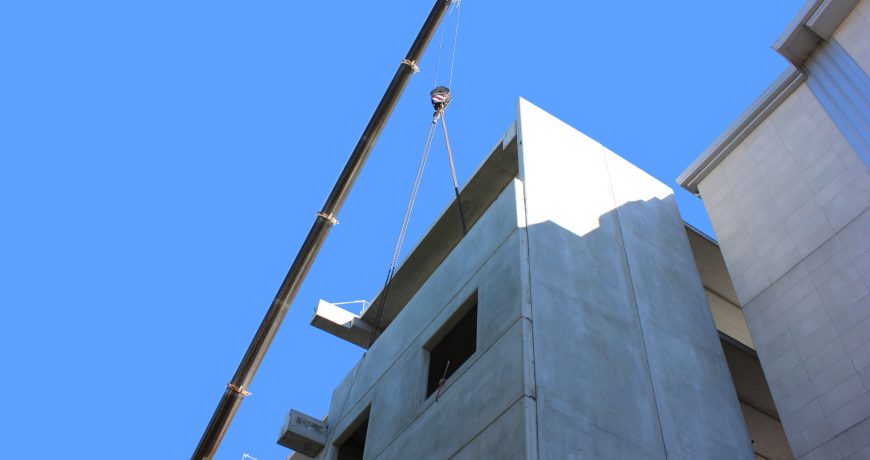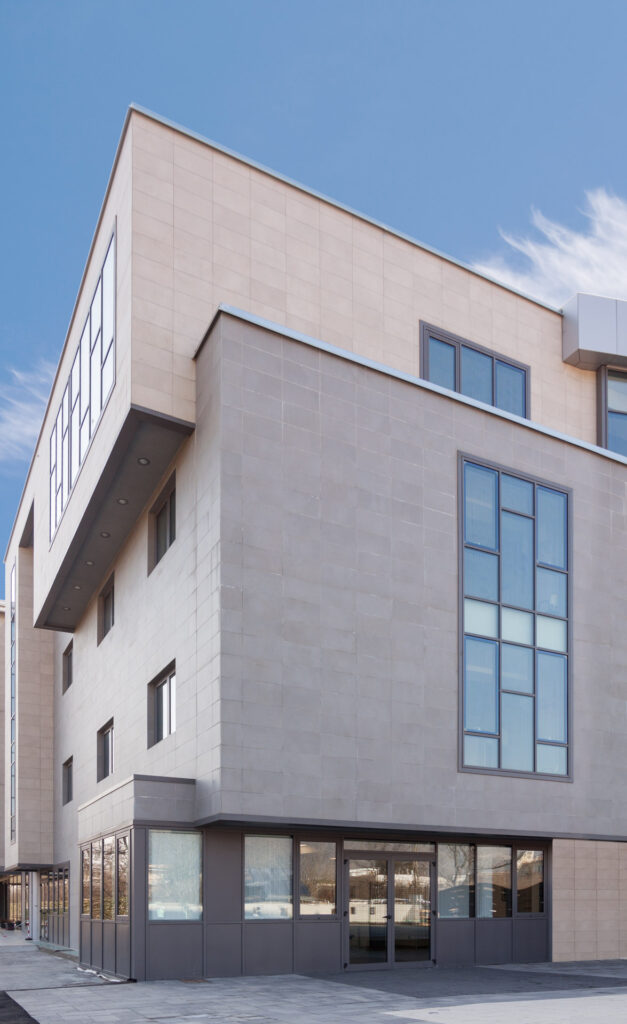 Brochure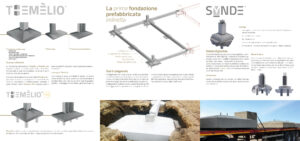 OUR PREFABRICATED PLINTH "THEMELIO" IS EQUIPPED WITH CE MARKING ACCORDING TO THE EN 14 991: 2007 STANDARD.