The double slope system: a dynamic solution for growing companies …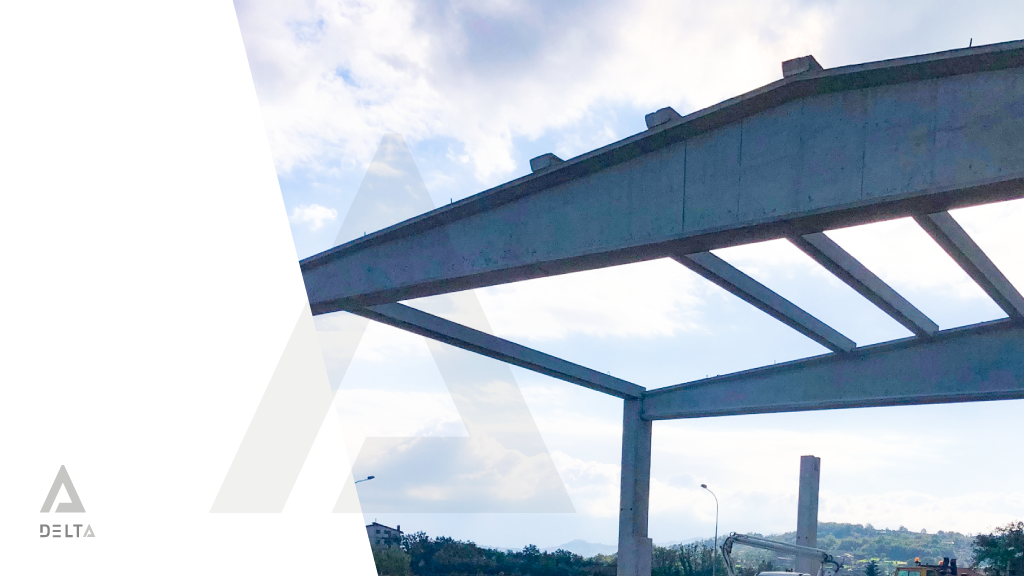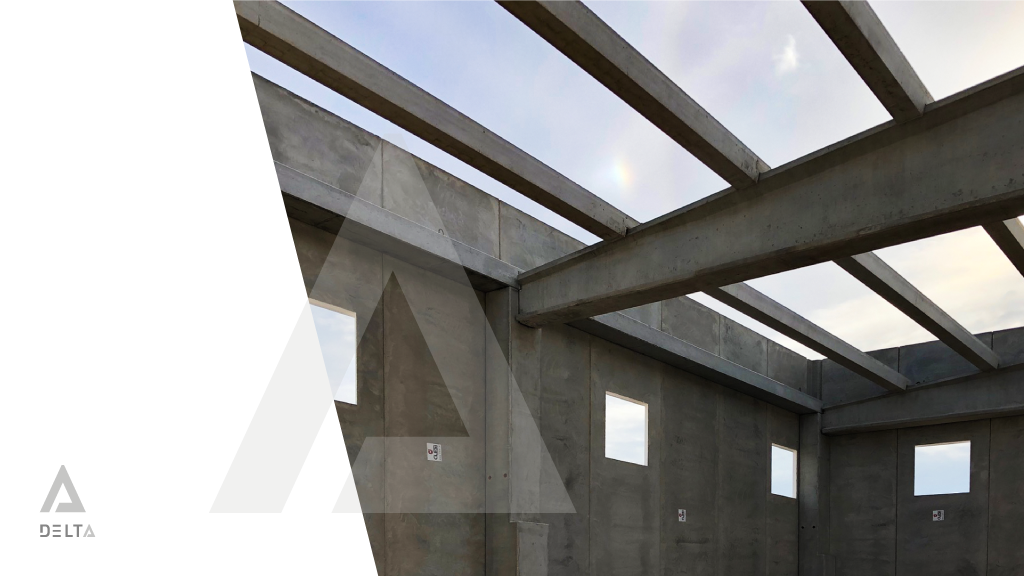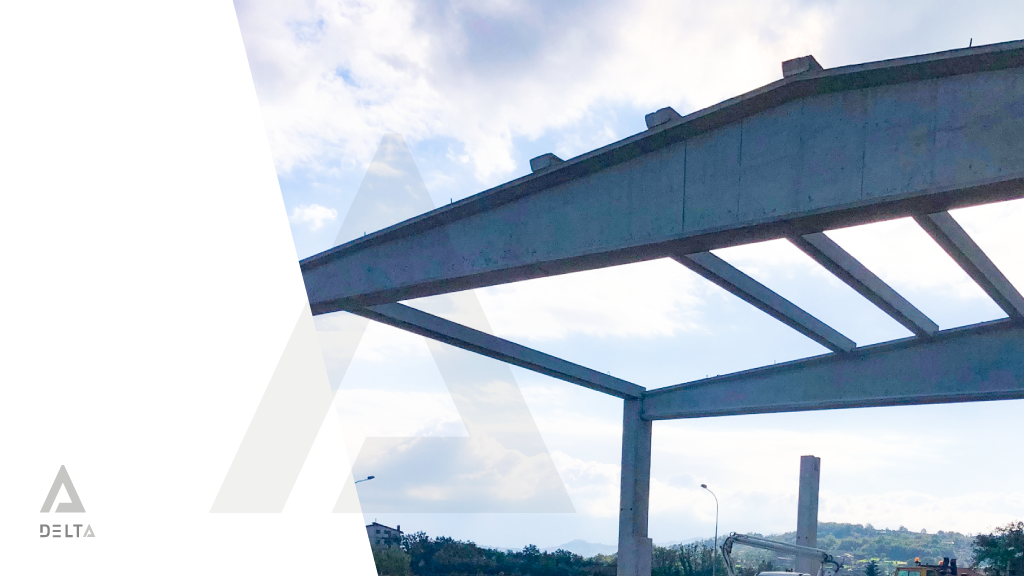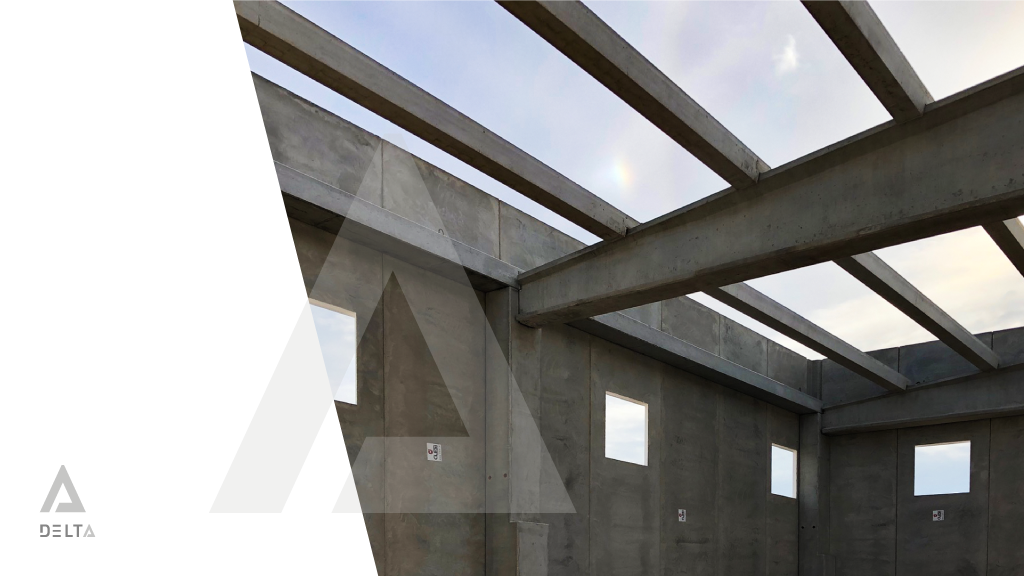 AN INNOVATIVE AND EFFECTIVE TECHNICAL SOLUTION
Delta is a prefabricated reinforced concrete system ideal for warehouses intended for industrial, commercial, agricultural or exhibition activities. Delta has an internal useful height that varies according to the needs of the company, in fact, spans up to 45 meters can be reached without the encumbrance of pillars. This makes Delta the prefabricated concrete shed ideal for activities that require large spaces of movement inside. The 9% double slope roof panel ensures the perfect flow of rainwater.
Technique
The Delta system has a double slope beam on which the Delta tubular element rests. It is made of prestressed reinforced concrete with spans from 12 meters up to 45 meters, it includes a variable section ranging from 45 cm up to 65 cm depending on the loads to be covered. The Delta element is placed on the double slope beam. The internal useful height of the prefabricated Delta concrete varies according to the needs of the company and spans up to 45 meters can be reached without the encumbrance of pillars.
The Delta System is completed by a specific roof covering which provides a solution with Sandwich Panel fixed through special fixing devices. Clesi Prefabbricati also supplies, upon customer request, the roof covering with thermal transmittance within the limits allowed by Legislative Decree No. 311.
Benefits
Delta's facility has a 15 year warranty. All the other parts of the Delta prefabricated shed, on the other hand, are guaranteed according to the law.
Transport and assembly of Delta prefabricated sheds are included in the final cost. The transport is insured with our own vehicles, in order to guarantee safety and certain and short delivery times.
The prefabricated Delta is already supplied with a fire resistance R = 90 ideal for all normal commercial and production activities. For companies that need superior fire resistance, Clesi provides Delta Prefabricated with resistance up to R = 120.
Delta prefabricated concrete sheds are equipped with a seismic resistance ranging from Zone 1 to Zone 4 (from S4 to S12).
Furthermore, the external tompagno is made with prefabricated panels which, at the customer's request, can be solid, lightened, double-ribbed or with thermal break.
The joints of the gutters are waterproofed with membrane. This solution allows an excellent flow of rainwater and at the same time allows to obtain a good insulation of the structure.
Projects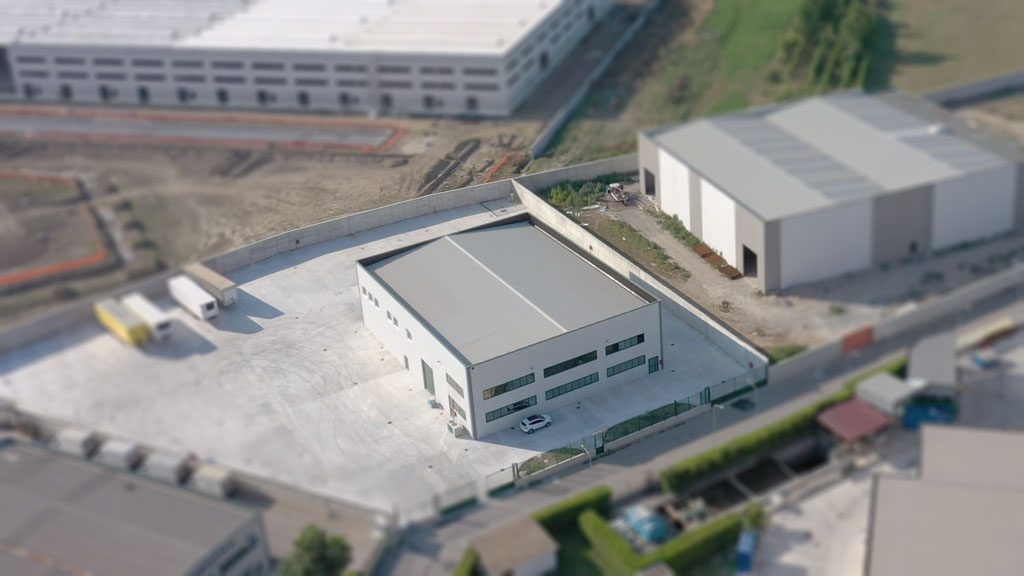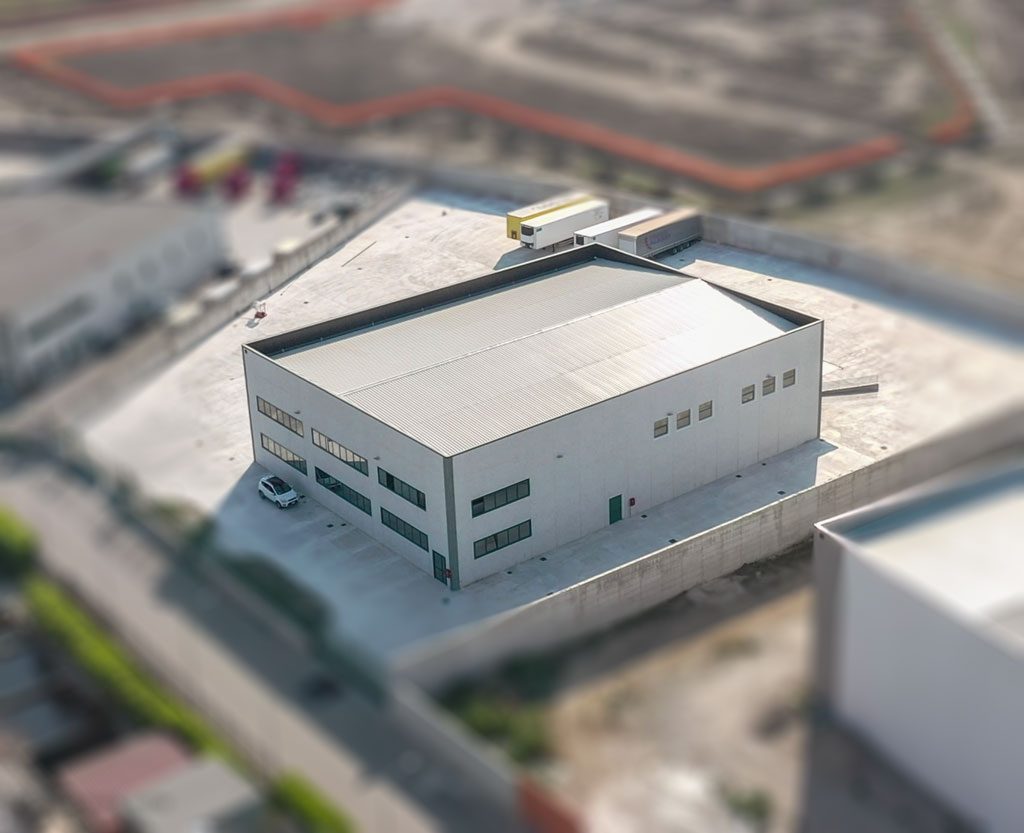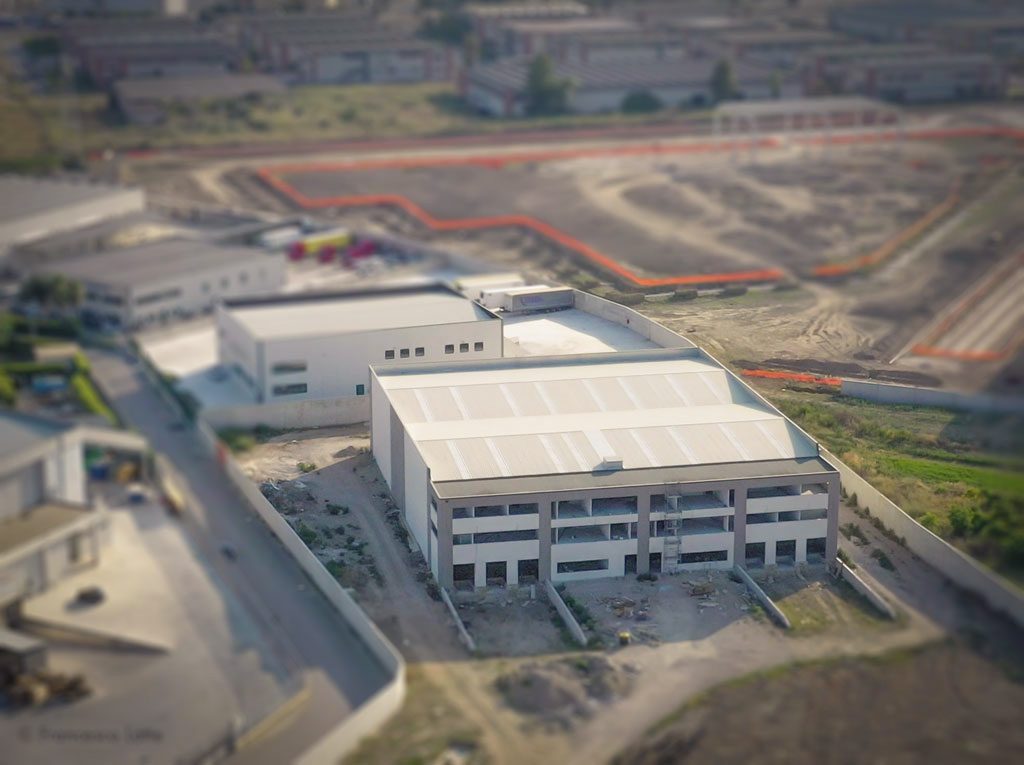 Brochure