Kypse: the hollow core slab with flat intrados and contained sections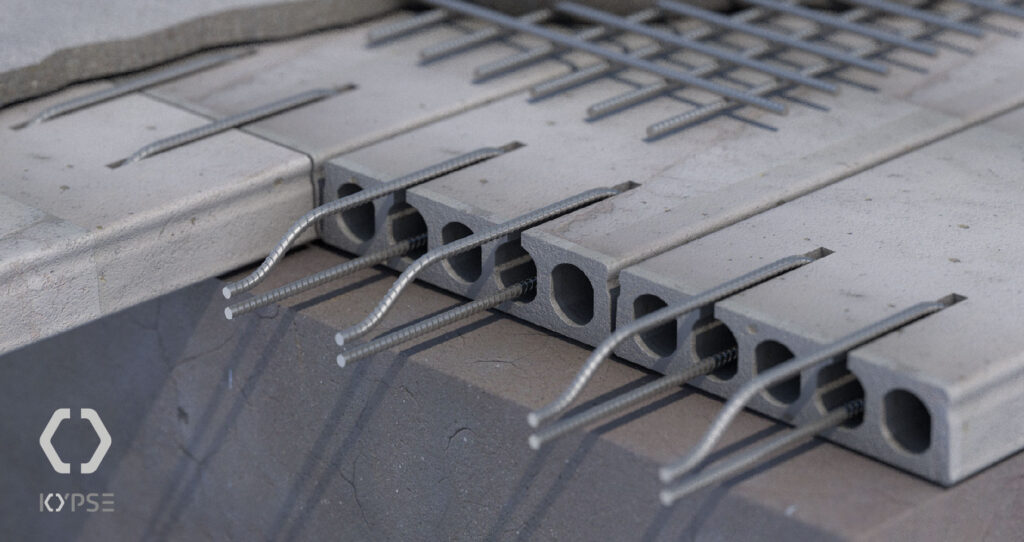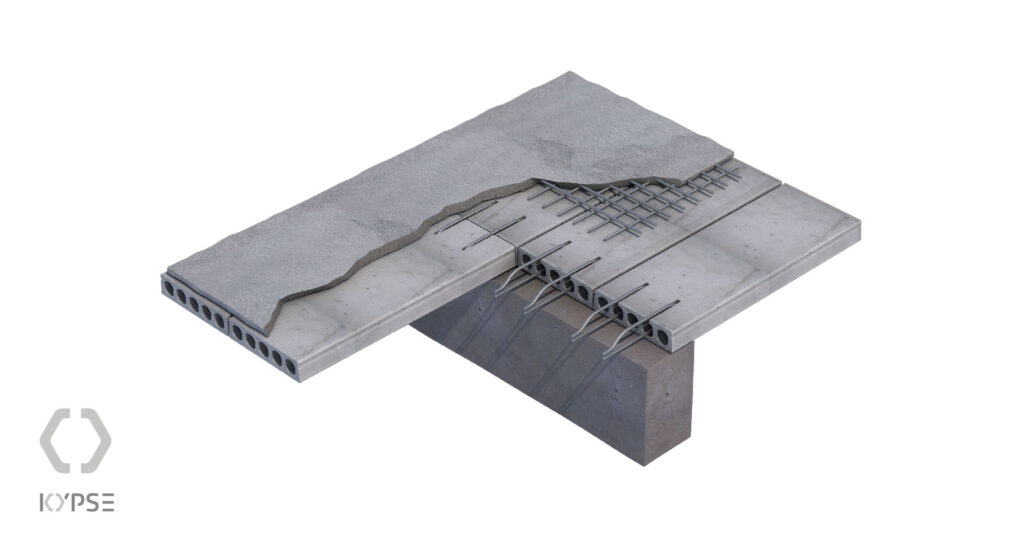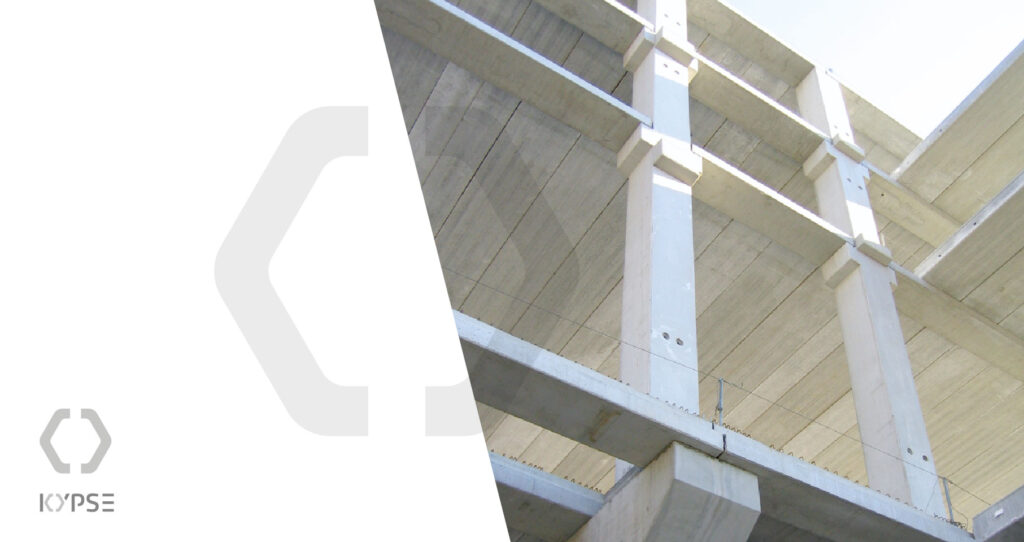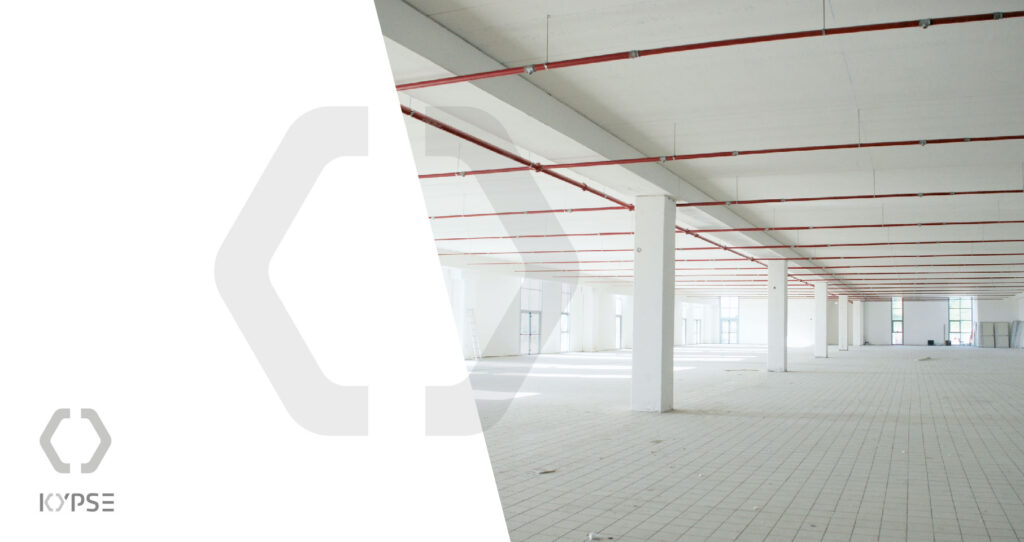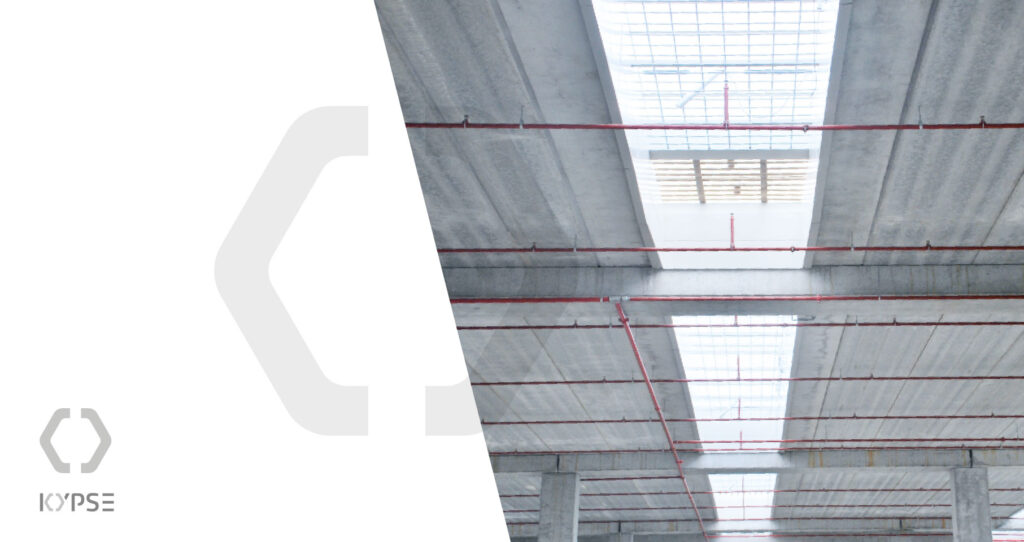 AN INNOVVATIVE AND EFFECTIVE SOLUTION
Kypse is the prefabricated intrados floor slab in prestressed reinforced concrete capable of responding, with limited thicknesses, to the needs of high overloads. The surface on the intrados is non-porous and is perfectly smooth, which makes it immediately ready for any painting and at the same time suitable for buildings where the aesthetic aspect is also important.
Kypse can withstand loads from 200 to 5200 kg / sqm. Its composition in prestressed reinforced concrete ensures excellent transmission of efforts and low values of deformability due to bending for designers and companies.
In addition, the composition of the materials and the choice of raw materials ensure the resistance of acids and make it possible to use it even in very aggressive environments.
Technique
The Kypse hollow core slab is produced in 10 models with different sections ranging from 20 cm to 44 cm, depending on whether it is used continuously or simply as a support. Kypse can withstand loads up to 5200 kg / sqm. It is made of pre-stressed beloved cement, this guarantees excellent transmission of stresses in the plane and low values ​​of deformability due to bending.
Kypse slabs are produced by extrusion with vibrated concrete type C45 / 55 with durability class XC3, in compliance with the new Technical Standards. A mixture of water and cement is used which ensures high resistance to compression and traction, allowing the use of Kypse floors even in the presence of large spans and high overloads.
Prestressing is achieved with the use of stabilized harmonic steel strands.
Kypse panels are equipped with milling on the extrados at the supports and are reinforced with harmonic steel in pretension. This allows easy connection with the supporting structures, without the need for further works.
In summary, therefore, the technical characteristics of Kypse prefabricated floors are:
Concrete Rck = 55 N / sq mm
Harmonic steel in stabilized strands fptk = 1860 N / mmq, fp (1) k = 1670 N / mmq
Concrete for additional castings Rck = 30/35 N / m
ADVANTAGES
The Kypse honeycomb floor slab allows quick installation without additional costs, furthermore, during the installation, a walkable work surface is created that does not cause risks for the operators.
Kypse does not require temporary carpentry works or shoring in the assembly phase, it guarantees self-supporting capacity in each phase of construction, from handling to installation. This allows to reach large spans with high loads and low thicknesses. In this way, our customers are assured speed of implementation and lower costs in temporary / provisional works.
Projects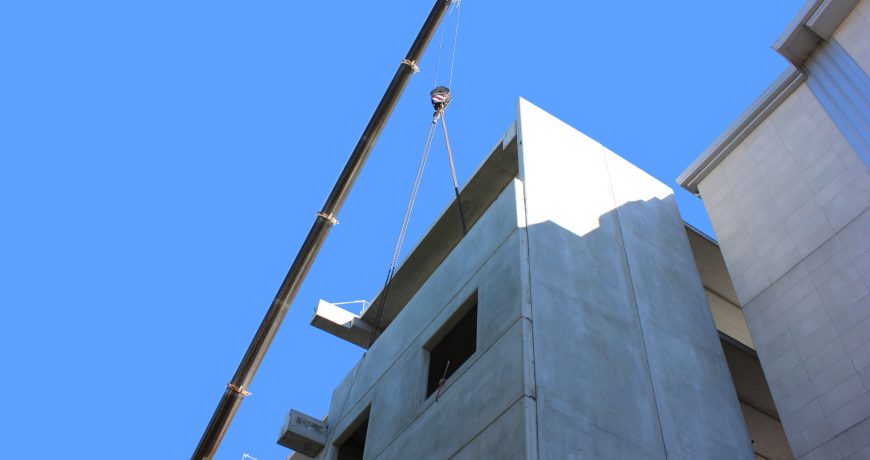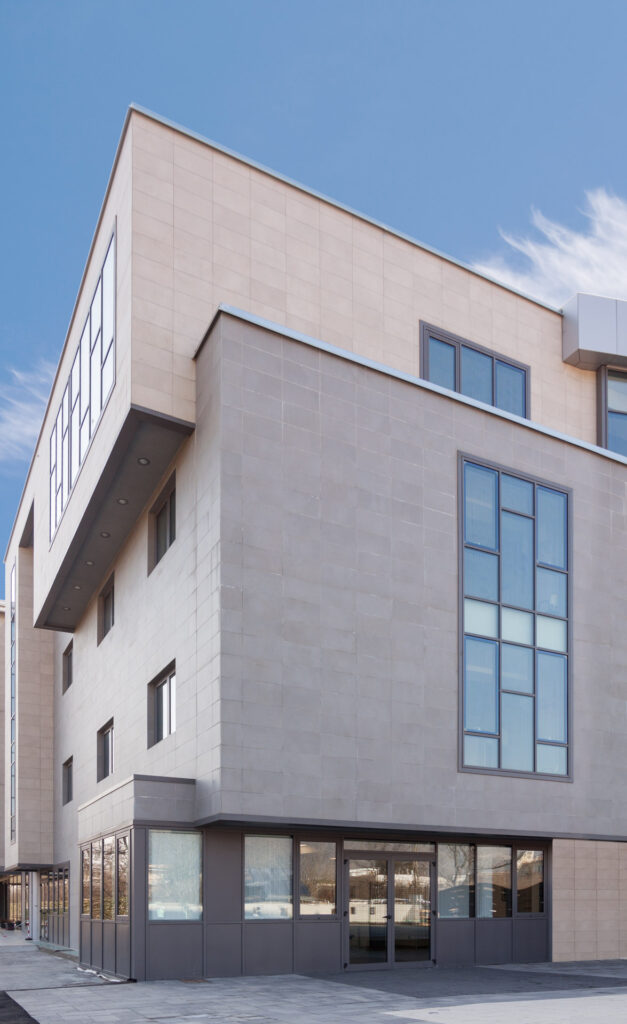 Brochure